Bathroom Remodeling Moorpark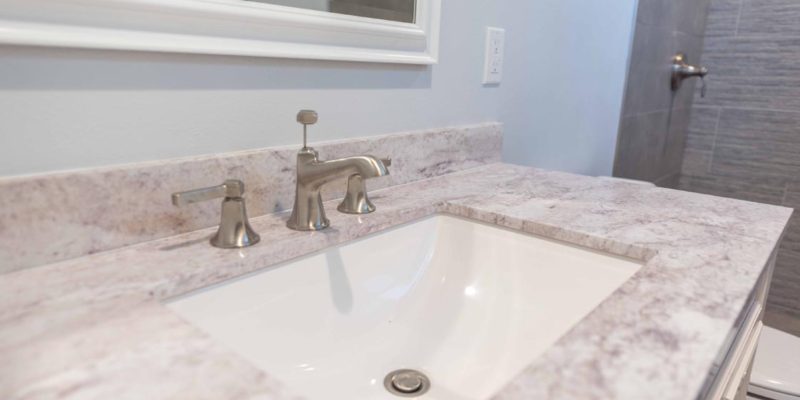 When you start thinking about bathroom renovation in Moorpark, the place most people start looking for remodeling ideas is the internet. People spend weeks looking at the bathroom remodel photos to decide what they want in their new bathroom. Initially this will generate a lot of great ideas and give you an idea of what it will look like.
The possibilities seem endless and because the bathroom remodeling industry has grown so much in the last 10 years, you will never see everything available to you. When you do decide on general remodeling ideas you want to look into, the next step is choosing the bathroom remodeler you want to speak to. Sitting down with a designer is the best thing you will do going forward.
H&A My Design has over 25 years of design and construction in Moorpark bathroom remodeling. We are a top contractor and have a hard won reputation for great customer service. Our designers focus is all about what makes you happy.  Your ideas, your dream, and your bathroom renovation will be perfect.
Bathroom Remodeling Contractor in Moorpark
In Moorpark there are a lot of builders to choose from. First find out how many years of experience the renovation company has in Moorpark. Check them out on online.  Ask them to set up meetings with people that recommended the bathroom remodeling contractor in Moorpark. Remember, every contractor that works on your home has to have the proper licensing and insurance.
H&A My Design wants our customers to know why they should call us for renovation contracting in Moorpark. That's why we think it's a great idea to check out the recommendations. Happy customers that had their bathroom remodeling designs constructed by us will be glad to talk to you.
Our construction crews are real craftsmen that love their work. In truth this shows up in the superior work they deliver. It is also why we can guarantee a stellar project consistently. They have seen almost all kinds of tricky to do detail that come about during a renovation. Most importantly, they have the ability to take care of any construction issues promptly.
H&A My Design grew over the last 25 years entirely dependent on our happy customer base. From bathroom remodel designs to handling all the utility changes we bring value and savings.
Our project managers  work with you. They are all seasoned professionals. They'll make sure your bathroom renovation in Moorpark goes like clockwork. Our managers are there to respond your questions. They organize the scheduling and stay on top of the project. They will keep your project completion on time.
H&A My Design are the Moorpark bathroom r contractors you want to sit down with because we deliver what we promise. With over 25 years of service, we have the standing and experience to give you exactly what you want. Call us and talk about your design. Talk to us today and let's get your renovation off to the best start!